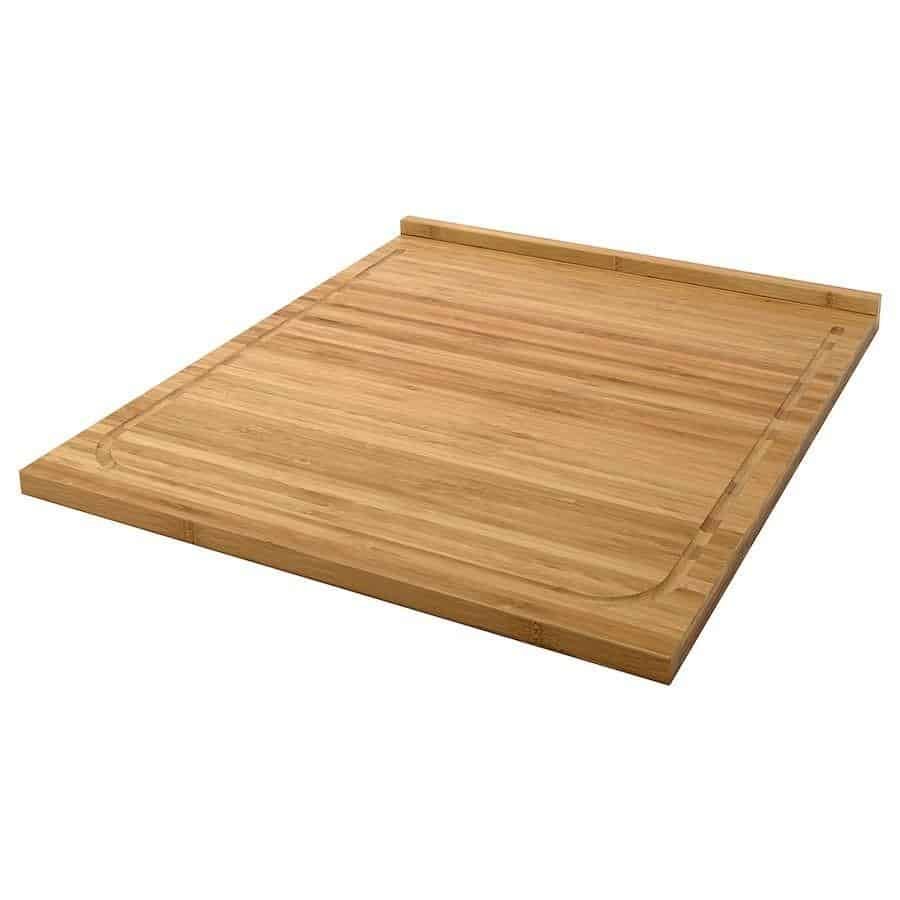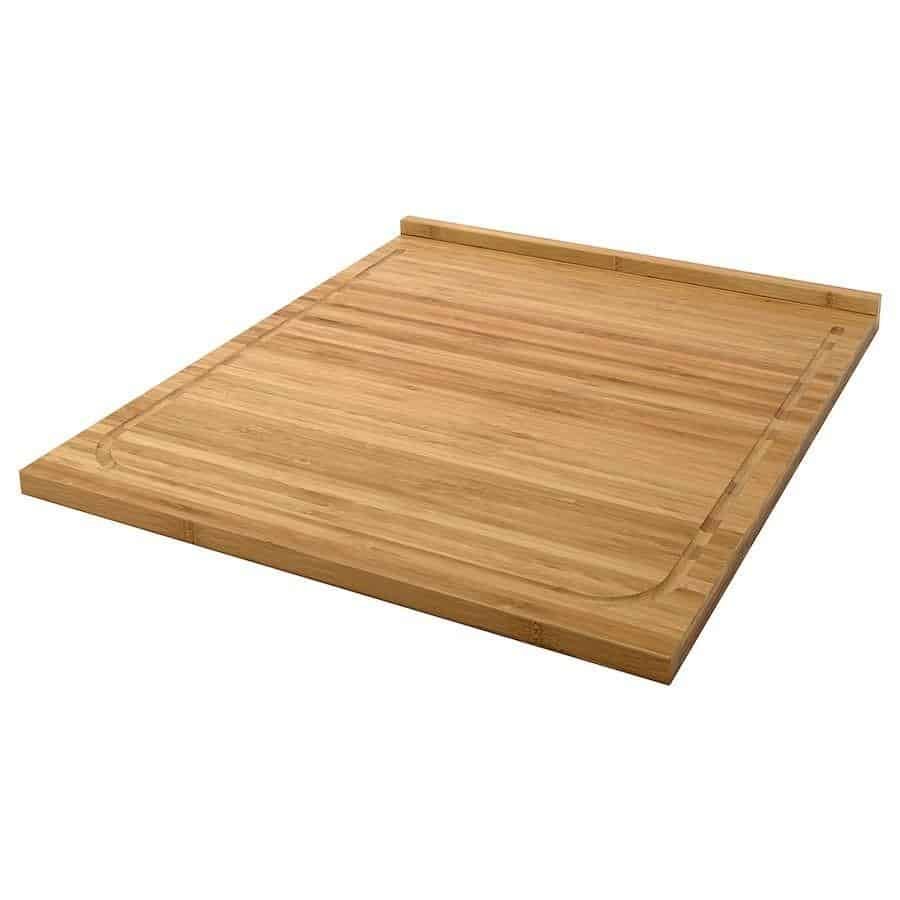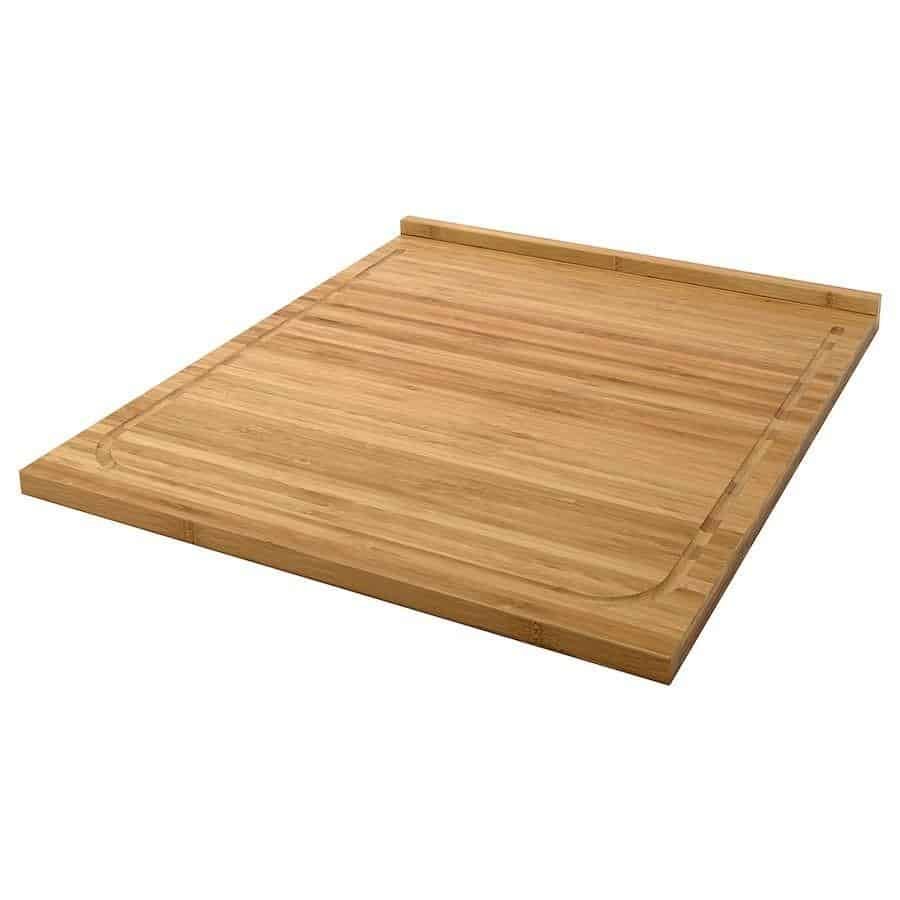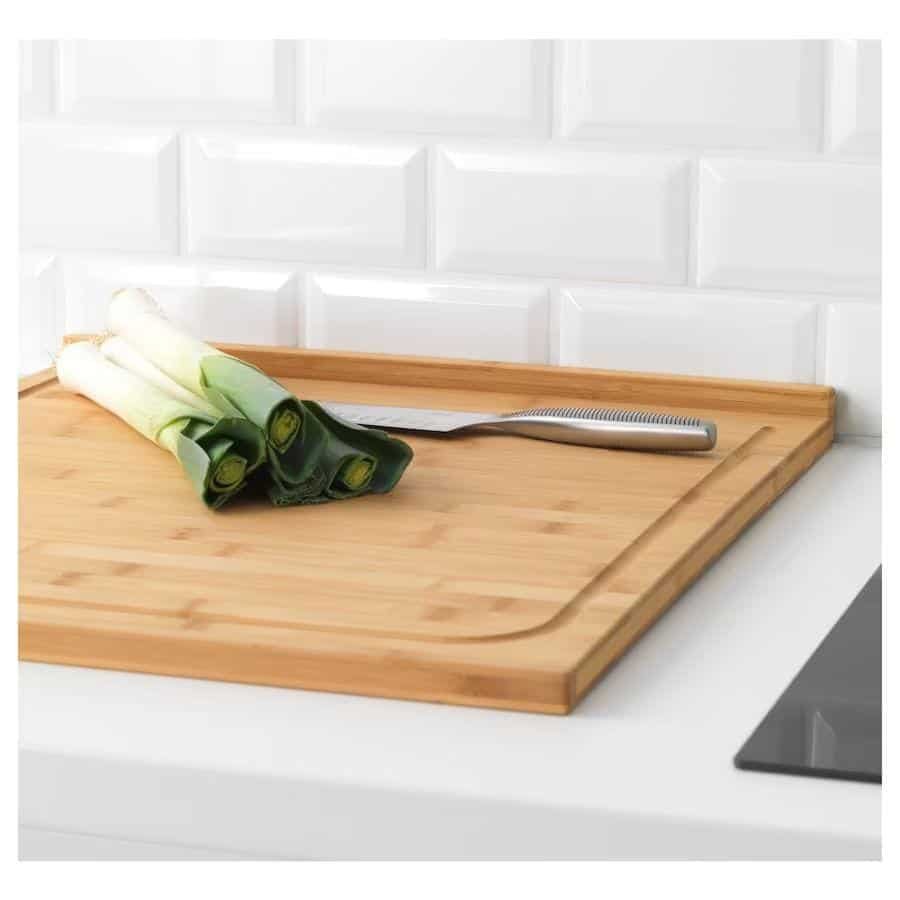 Product Material
Bamboo, Oil

Measurements
Length: 46 cm
Width: 53 cm
Thickness: 18 mm

The chopping board collects meat and fruit juice in the milled groove and prevents it from spilling on to your worktop.

Made of bamboo, which is an easy-care, hardwearing natural material that is also gentle on your knives.

You can also use the chopping board as a serving tray for food such as cheese or cold cuts.

The weight provides a stable base for cutting.
Related Products
It Does Exactly What It Says on The Tin.